Latest Research
I wanted to learn more about social media trends so I interviewed our summer interns, Sandy and Mark. The goal: to hear their thoughts on the winners and losers and how social media makes them feel. While our sample size is small, the commentary was revealing.
Key takeaways
TikTok is winning today, Reels is next in line

They're comfortable with TikTok's connection to China

Facebook and Snap are losing

Instagram is a way to stay connected

Twitter is an afterthought

The Metaverse is an afterthought

Social media leads to feelings of wasting time
TikTok is winning because short-form videos are addictive
TikTok nailed it with the 15-60 second video format. Sandy, Mark and their close network of friends spend about 1.5 hrs a day on social media, most of which consists of watching short videos. 
The format is addictive is because you don't have to wait for the punchline. You get sucked in. Committing to a 15-second video is easier than committing to a 20-minute video. The irony is that while the initial commitment is less, total time spent ends up being more. 
TikTok does have competition. YouTube Shorts and Instagram Reels have the same format and features. TikTok has the upper hand when it comes to depth of content, but YouTube and Instagram have loyalty which they're building on for their short video features. 
Comfortable with TikTok's China connection 
Older people like myself believe that younger people may not want to use TikTok because of its ties to China. This begs questions around user and data privacy. To my surprise, Sandy and Mark say this connection isn't a concern. They're not worried about the Chinese government potentially having access to their user info because "they can't really do anything with it anyway."
Facebook and Snap are losing 
Facebook and Snapchat used to be the stay connected apps. Both interns have Facebook and Snap accounts but could not remember the last time they used them. The only real use cases for Facebook are for briefly checking in on family content, getting groups of friends together occasionally, and buying or selling on the Marketplace. 
Snap usage has declined over the past two years, in part, because Instagram copied many of Snapchat's features. If you're curious, the flagship Snap filters have lost popularity and are now considered cheesy. 
Instagram is the stay connected app
Instagram is the new way to stay connected, taking the mantle from Facebook and Snapchat. The visual aspects of Instagram have made it a quick and entertaining way to keep up with friends. For users out of college, Instagram is an entertaining way to see what people are doing. Hearing the college Instagram use case reminded me how social life is when you're a student.
Twitter's an afterthought 
As a reminder, Twitter's 229m (including bots) DAU's is far less than Facebook's 2B and Snap's 332m. Therefore, it's not a surprise that college students use Twitter less. The reason is that students are less focused on news and more focused on gaming and social. I see that dynamic as a neutral to Twitter given that students are not its core focus.  
Metaverse remains an afterthought
My excitement for the metaverse was greeted by indifference from our interns. However, the potential of the metaverse as the internet 2.0 excited Sandy and Mark. My take: the youth are always excited about change, and that should explain our long-term optimism. In the near-term, the metaverse still lacks the definition needed to generate excitement. The bottom line: they can't get too excited about the metaverse because they don't really know what it is, and that awareness is going to take years to develop.
Social media leads to feelings of wasting time and guilt
Another reason I interviewed our interns was to learn about how people felt after using social media. They each give themselves time limits, but they feel a bit of guilt related to a feeling of wasting time after exceeding that. All you need to know about social media's addictiveness is that people continue to use it despite the guilt. That, of course, is a long-term positive for the industry. 
While WWDC lacked a headline-grabbing announcement, the keynote still delivered on the substance of what makes Apple great for consumers and investors. It's their continued ability to innovate around vertically integrated hardware and software. And, developers are on board, as seen by Apple growing its registered developer base by 20% to 34m, despite the headlines about developer unrest.
Outside of the substance, we also got breadcrumbs of things to come, notably from the upcoming CarPlay overhaul and its impact on traditional auto. On the negative side, I was left wanting to hear more on AR, which was absent from the day after 5 consecutive years of WWDC announcements. This was not a surprise because my sense is that Apple is holding back on AR/MR announcements until the new wearable hardware is ready to be shown, which I expect next Spring. Putting it together, Apple is moving on making great hardware, software and services and continues to keep the doors open for growing large new business in AR, auto and health.
Key Takeaways
1. CarPlay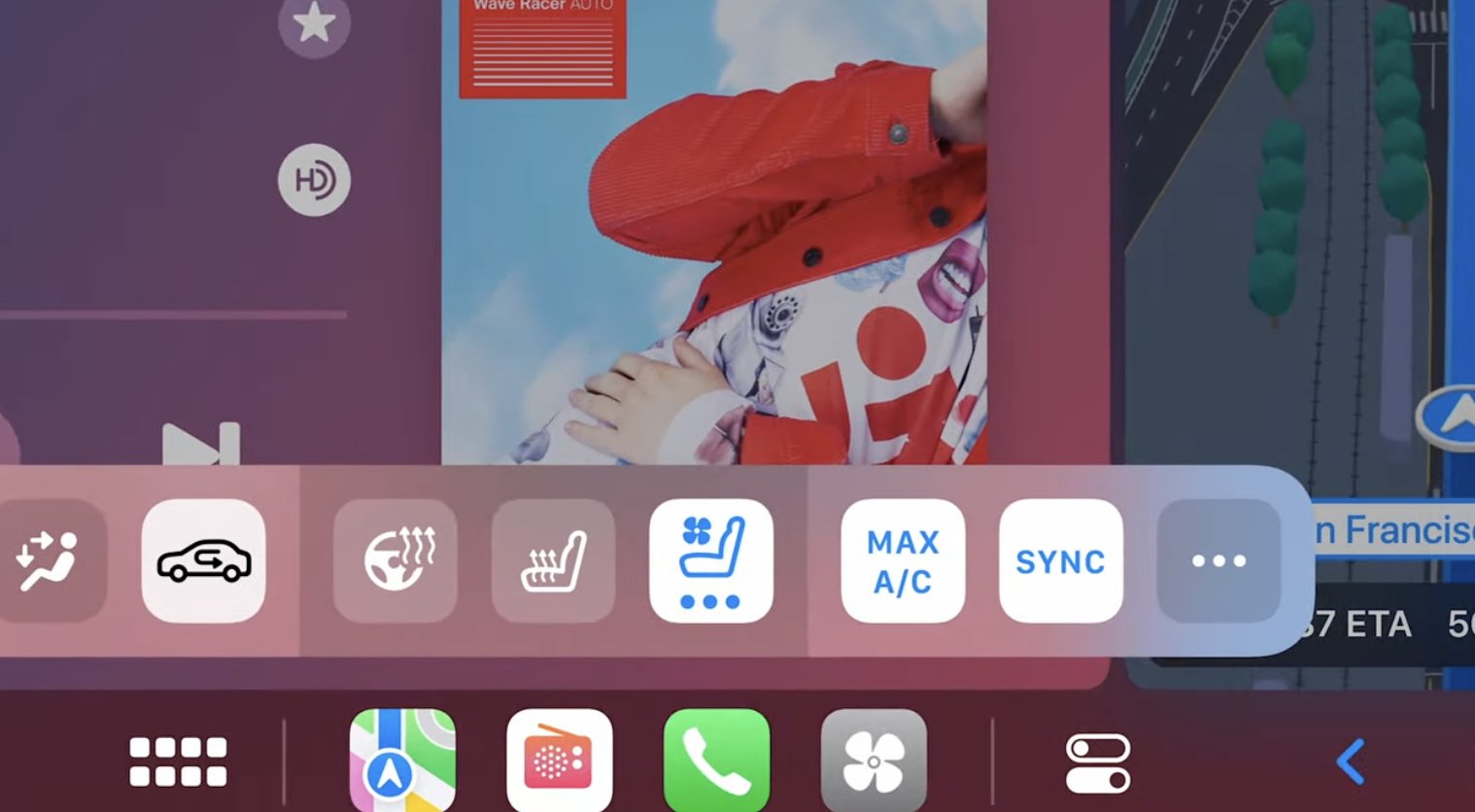 The announcement that stood out most was the upcoming overhaul of CarPlay that expands Apple's control beyond maps and media into root vehicle features that power the entire instrument cluster. The screen escapes from the center console to the entire panel of the front car. Some of the partnerships mentioned: LandRover, Mercedes Benz, Porsche, Nissan, Ford, Lincoln, Audi, Jaguar, Acura, Volvo, Honda, Infiniti and Polestar. The UI is, from our vantage point, equally to more visually appealing than that of Tesla.
While it won't be implemented until late 2023, broader OEM adoption will be evident in 2025. Timeline aside, the software will significantly increase Apple's presence inside of the car and reiterates the company's ambition to do more in auto.
Today's announcement underscores a simple fact: legacy auto needs Apple. Today, CarPlay is available in 98% of new cars in the U.S., which means automakers recognize the importance of the option to sell cars with CarPlay. The new CarPay is only going to increase auto reliance on Apple.
2. Tighter OS
integration
Tight integration of hardware and software is something the company is known for. They announced more streamlined device handoff between the iPhone and Mac (including when using FaceTime), expanded family sharing of photo albums to five devices,  and added more connection between Macs and displays.
3. Apple Watch
If you want to know what Apple's ambitions are in Health/Fitness, just look at how many features the Apple Watch has that are FDA Class II designation. The company announced that its Afib monitor will get the Class II designation sometime "soon," which I see as this Fall. Previously, it was only the EKG that had Class II status.
The reason why Class II is important is because today most of the data coming from the Apple Watch is for consumer entertainment purposes only. When Apple gets FDA Class II device approval, it can then be leveraged for clinical purposes as well. For Apple to get more real in the Health/Fitness space, they need more Class II features on Watch.
4. New MacBook Air
The new MacBook Air is going to be a hit with its new form factor and M2 chip. The model comes with a 20% price increase, which will more than cover the increase in component pricing. Overall, between 3-5% of total Apple revenue comes from the Air, making it the most popular Mac. The new Model should keep Mac sales growth close to 5% for the next year despite tough comps.
Honorable Mentions
IMESSAGE — the option to unsend or edit a iMessage (which exists on Instagram, formerly on WeChat and WhatsApp, but in SMS text messaging on the iPhone is a shocking update) is going to make every iOS users life better.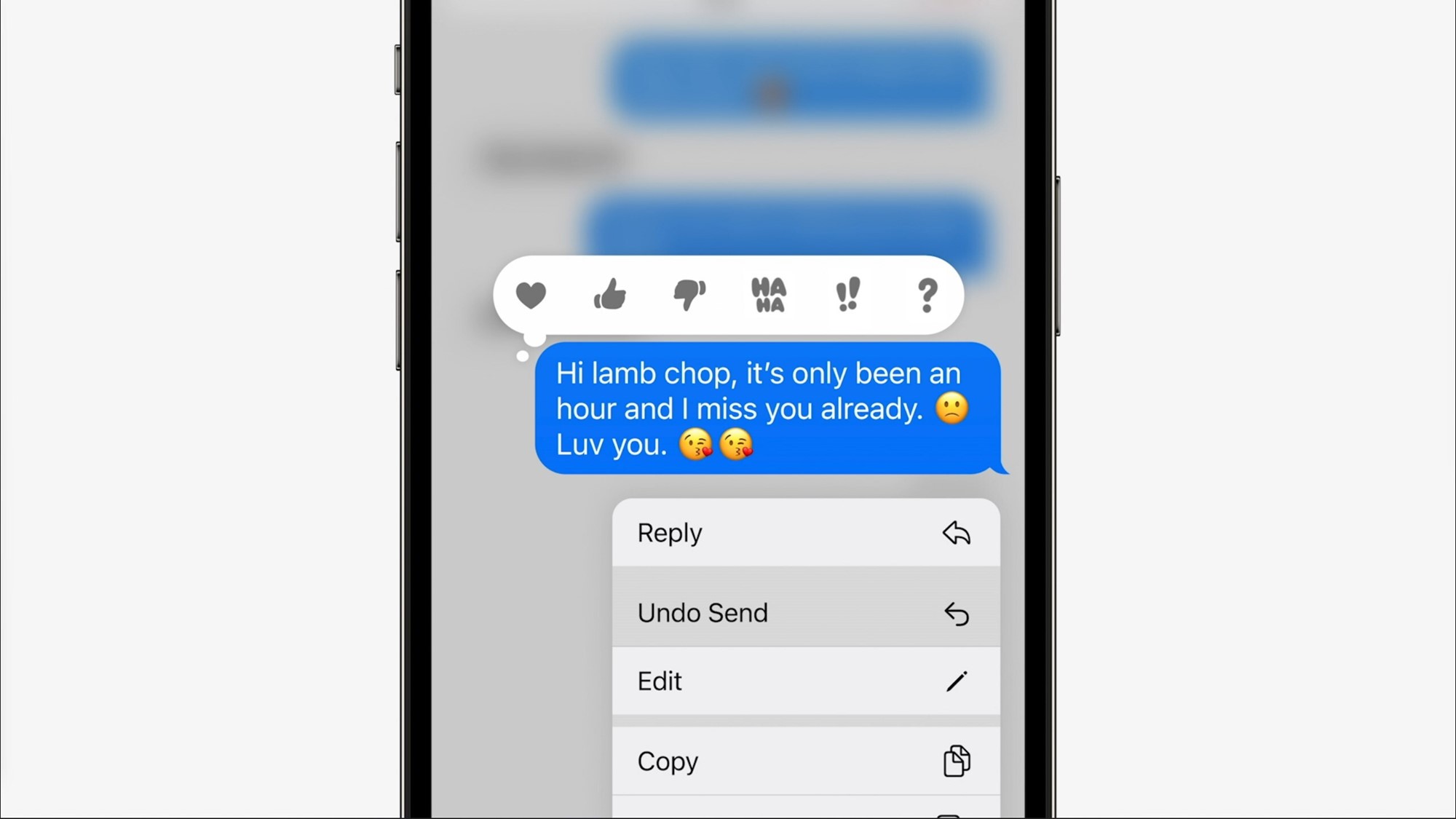 FOCUS FILTERS — In iOS 15, focus filters got off to a rocky start as they frustrated users by missing important calls and notifications. Apple is now doubling down the feature in iOS 16, hoping they can get it right. A recurring theme this year is limiting distractions, which is ultimately a game of whack-a-mole. Developers keep building apps compelling apps users want to engage, and Apple builds in curbs for the user to win back focus.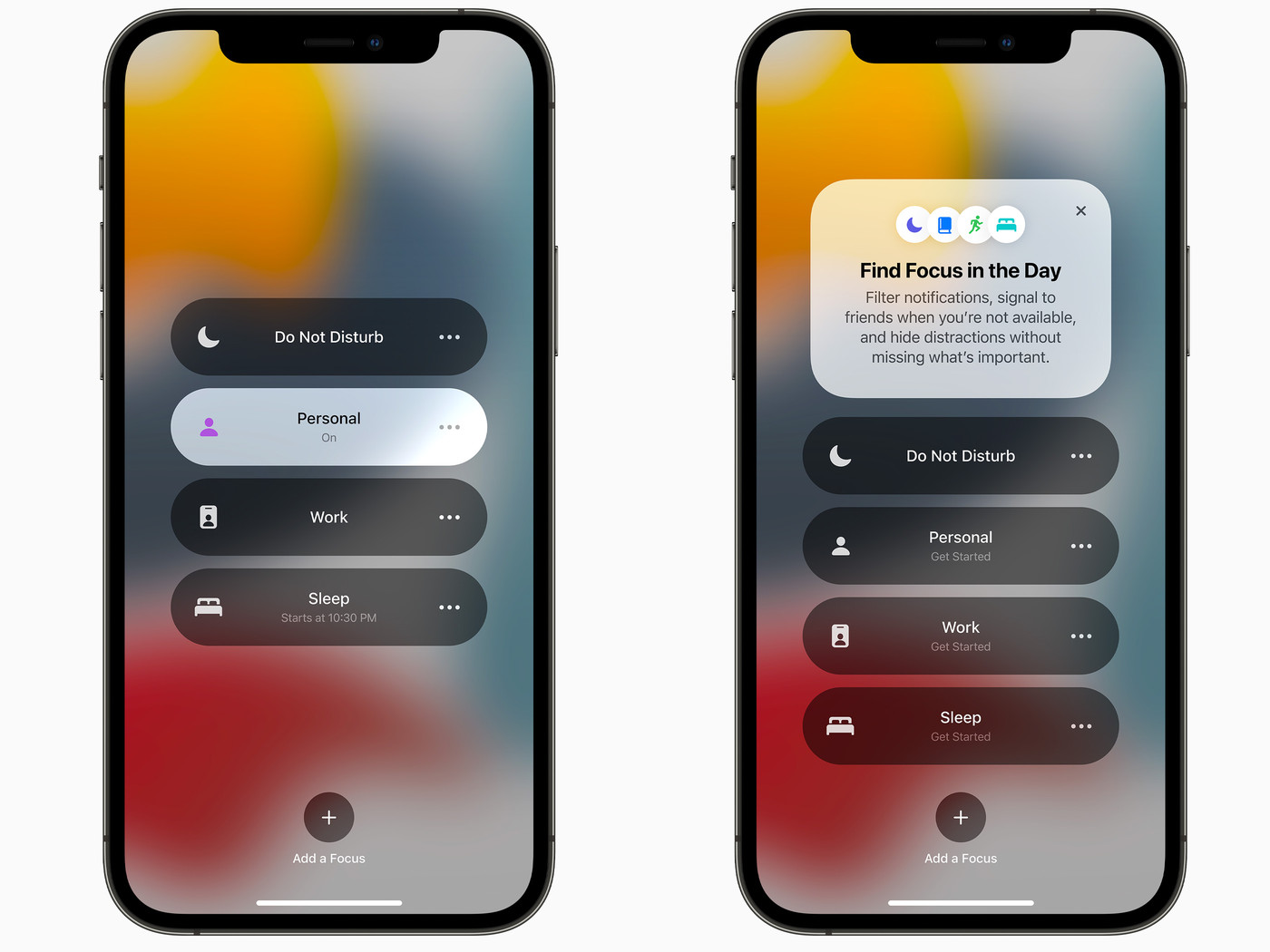 THE GAP BETWEEN APPLE AND ITS COMPETITORS 
BNPL: Apple Pay Later is a competitor to Affirm is and a natural extension to Apple's financial products.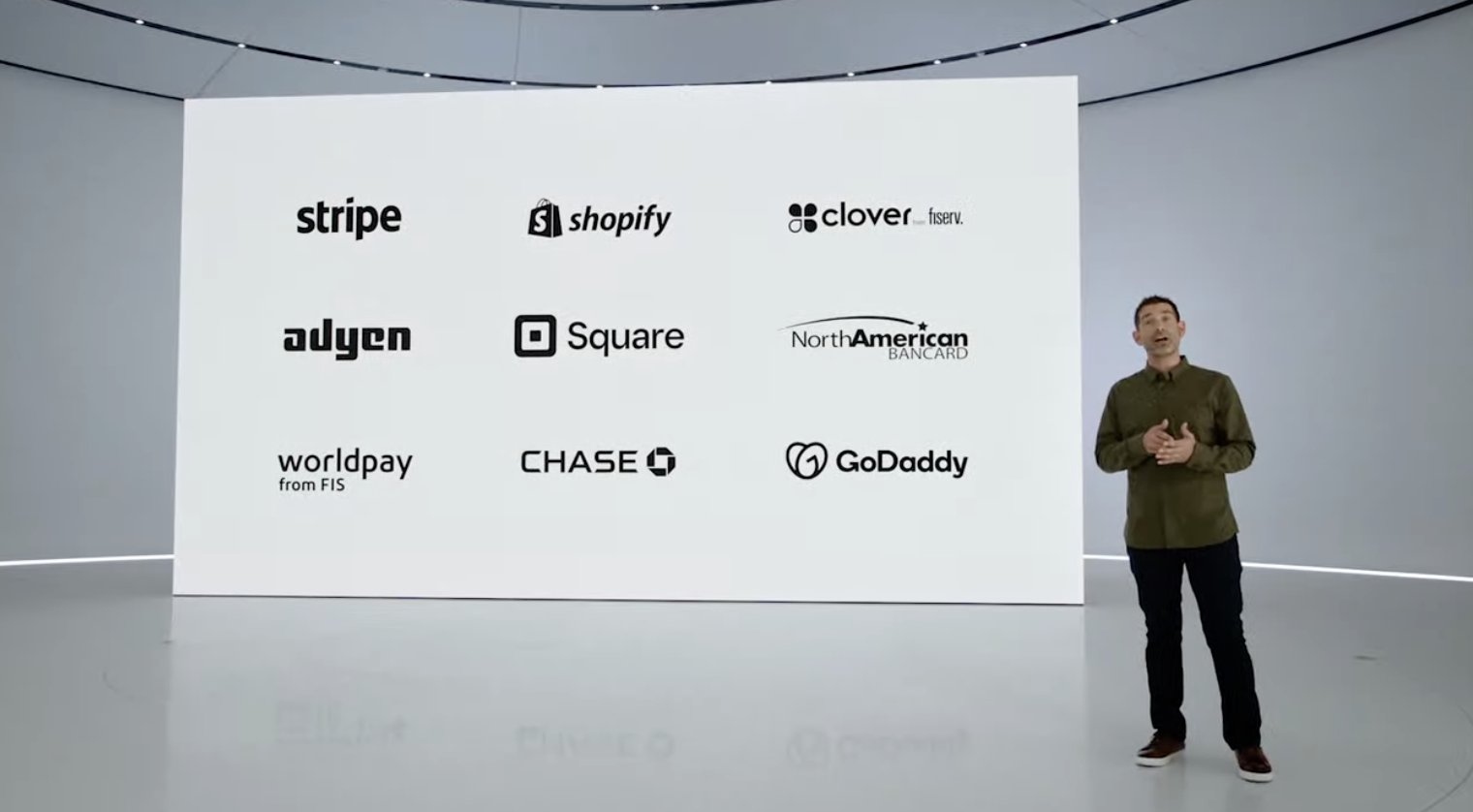 MAPS: Apple Maps introduced City Experiences, including Atlanta, Chicago, London, Las Vegas, Melbourne, Miami (and more) that give the map a more rich UI. Google Maps still owns the mapping market, but I believe while nothing has been announced, Apple has window of opportunity to use AR as a point of mapping differentiation.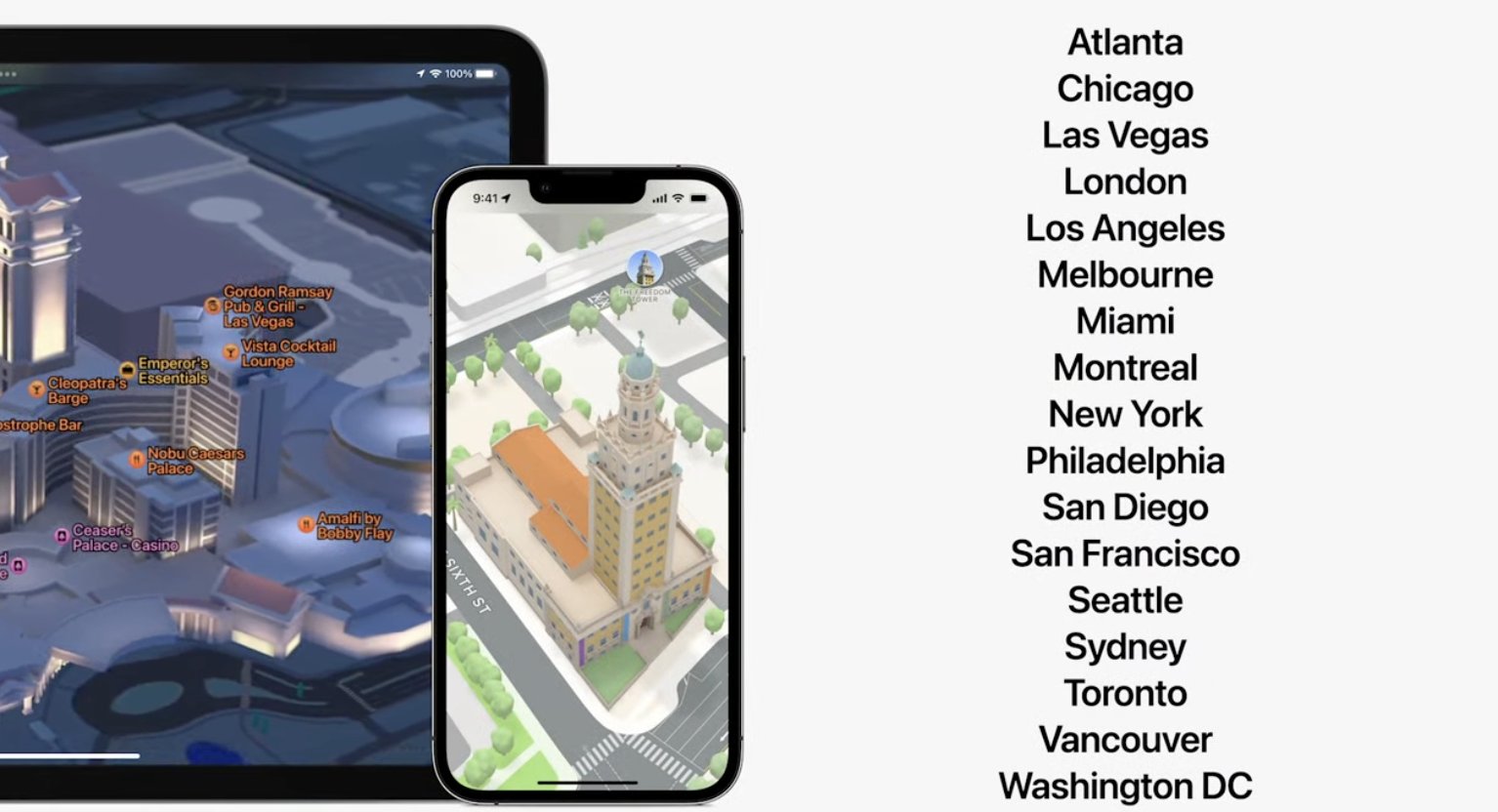 VIDEO CONFERENCING: FaceTime is inching closer to Zoom for internal meetings with its upcoming Free Form group board environments, which will be out later this year. Zoom doesn't do a great job for creative groups, so we're not sure it can be regarded as a direct competitor to FaceTime.
I often wonder who will be behind the next big idea.
If I wrote a book on the topic, Elon Musk would have a few chapters, which is one of the reasons I stay current on what he's thinking. Recently, he participated in the FT's Future of the Car event. What caught my attention was less about Elon was saying, and more about who he shared the stage with: JB Straubel.
JB, of course, was one of the Tesla co-founders and, in 2017, started Redwood Materials. Despite Straubel's public success with Tesla, Redwood has maintained a relatively low profile when it comes to discussion of the next generation of foundational tech companies. Most people who know of the company think its focus is battery recycling, which understates the company's potential. I believe JB is onto something… and, it's bigger than battery recycling.
Where the world is going
Before sharing why I think Redwood is onto something, it might be helpful to understand my investment framework. It's based on identifying where the world is going, which is a mix of social patterns along with technological innovation.
Some key areas of where the world is going include:
Redwood's tailwinds
Applying my where the world is going view to Redwood, I see three areas of overlap or three tailwinds to the business. One can propel a company to long-term success, and three increase those chances of success. My view of Redwood's tailwinds include:
Everything will be electrified.
Global trade will fade and be replaced by onshoring.
Governments will hoard technology and raw materials.
By comparison, Redwood's tailwinds include that transportation will be sustainable with EVs, energy will be sustainable with no fossil fuels, materials become sustainable via closed loop usage, and product mining surpasses geologic mining.
Battery recycling is a first step
Oftentimes, Redwood is incorrectly viewed as battery recycling company. It's true, the company's roots are in battery recycling, and Redwood aims to improve recycling technology in effort to reduce the cost of materials and displace geologic mining. Material refinement includes: the separation of unique elements (Ni/Co, Cu, Li), and the purification of metals and chemicals to a quality ready for battery materials manufacturing.
The basic goal is to reduce the costs of battery elements and compounds to make the manufacturing and subsequent purchase of anything electric more affordable. The recycling and materials refinement segments of Redwood's business tap into large addressable markets, but miss the point of where the company is going.
Redwood wants to invent closed-loop battery manufacturing.
The next big idea: battery closed-loop manufacturing
The idea of battery closed-loop battery manufacturing is to build key, high-value cell components close to customer. This approach converts any global logistic mess (of geologic mining, copper foil and cathode production) into a vertically-integrated process which is effectively localized (in one country, versus across the pond). Redwood Materials proposed that Cathode Active Material (CAM) production would be near OEM's that can cost-effectively transform the materials into cells for vehicle production.
The goal is for Redwood Materials to begin CAM production in 2024.
The cathode is the pressure point
Four examples of commercialized cathode formulations.
I was unaware of the importance of the cathode in the EV value chain. Taking a step back, the cathode is—at a most basic level—the element that makes a battery work. It is the positively-charged part of a battery which discharges electrons used to power an electric motor. The battery in an EV is expensive, and accounts for between 15-20% of the overall cost of a vehicle. For example, in a $55K Model Y, the battery accounts for about $10-$12K in costs. The cathode (and, more accurately, the materials that go into it) make up about half of  battery cell cost. In other words, the cathode accounts for 8-10% of the cost of an EV. The biggest factor in the cost of the cathode is the CAM, which is the pressure point that Redwood wants to address.
There's more work to do
It's clear that Redwood is onto something, but they have a lot of work to do in building the capacity to reach escape velocity. In the mean time, I'm going to do more work to better understand how Redwood can build capacity to enable battery closed-loop manufacturing.
In Elon's world, Tesla's competitive advantage is the machine (factory) that builds the machine (the vehicle).
In JB world, Redwood's competitive advantage would be the machine (factory) that produces the CAM and Copper Foil.